Roadies are notoriously hard to buy for. Typically, they already have a plethora of black T-Shirts, black hoodies, and black pants. So if you're looking for some gift ideas for the favorite Roadie in your life, here's the ultimate guide to the holidays in 2020 with the Top 8 Christmas Gifts For Roadies.
1. Ember Mug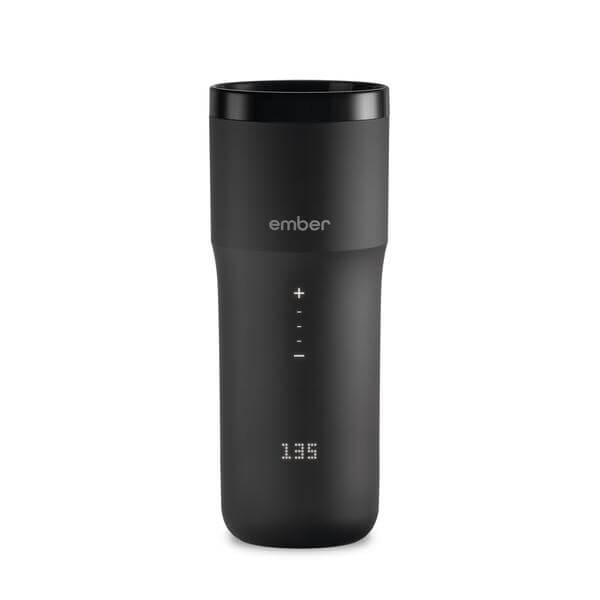 One of the most admirable past times of roadies is the endless search for the best cup of coffee in each city they roll into. More than the pure enjoyment of the subtleties in the aromas of a perfectly roasted cup and a small moment of pure bliss, chances are your favorite roadie needs it to survive day to day life on the road. If they don't drink coffee, they drink tea. No tea, then martini's (hot water with lemon). If no martini's, just give up on trying to get them a gift and let them wallow in their misery, alone forever.
The mugs are pretty dope. If you don't already know, they're a battery-powered coffee mug (or general hot beverage mug) that has the ability to keep your drink warm for extended periods of time. You can pick the temperature by connecting your phone and leaving it on its launch pad to charge when not in use.
I'm gonna suggest you take a look at the travel version simply, cuz it has a lid. There's nothing worse than getting wrapped up in something during the day and coming back to a cold coffee with a layer of haze fluid glazed over top of it.
You can get them from Amazon, Starbucks, or straight from Ember… They're widely available.
Link here: Ember Travel Mug
Price Point: Roughly $99-$200 USD
2. Small Pelican Cases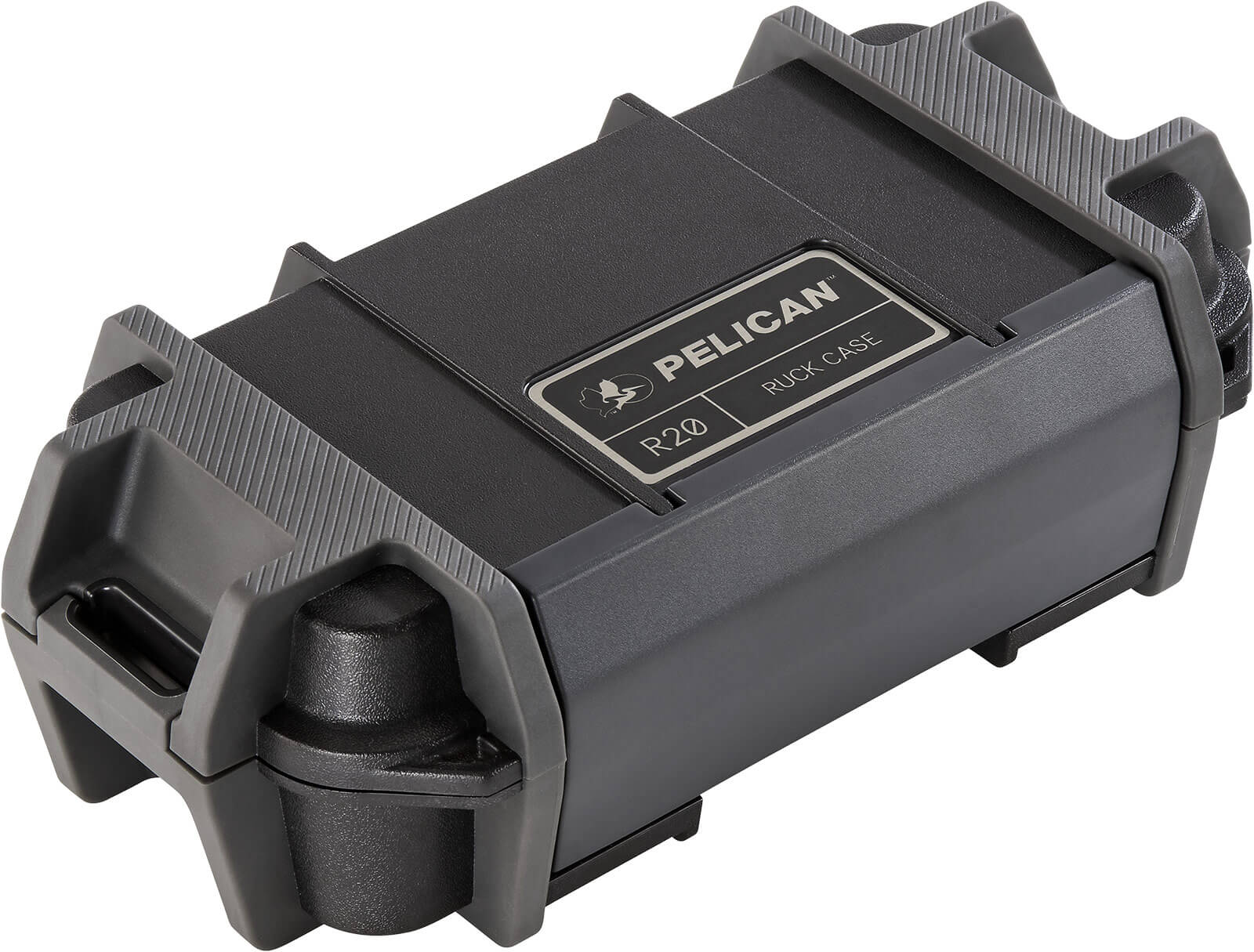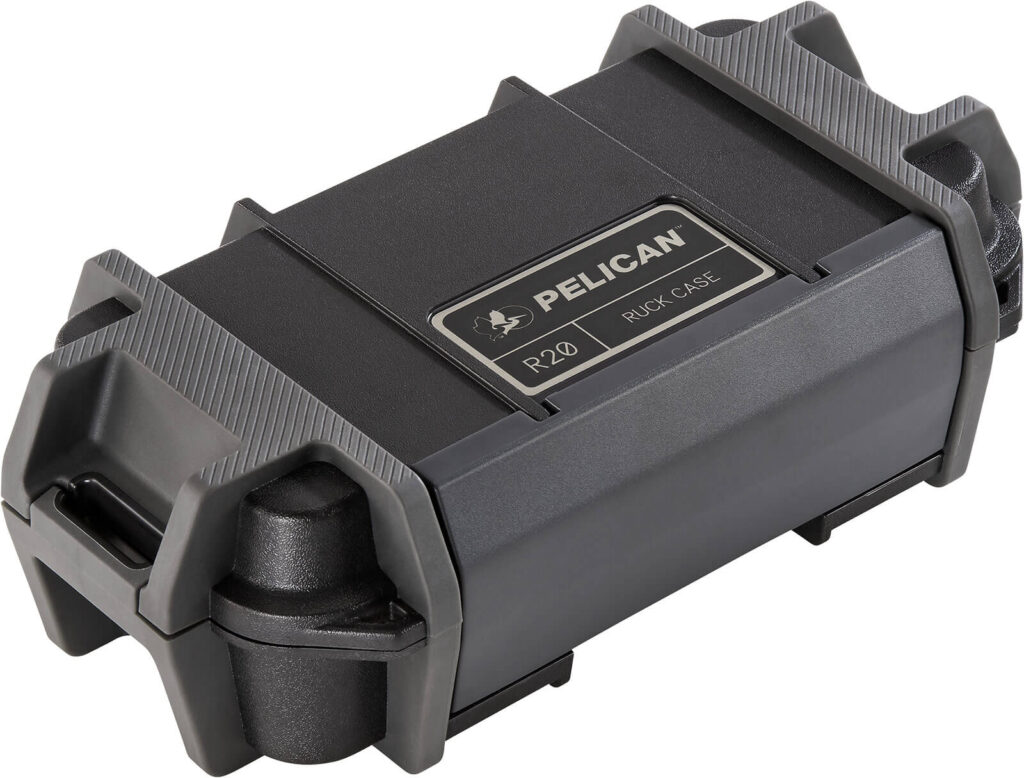 EVERY ROADIE NEEDS A PELICAN CASE. You know this, I know this. They're all dustproof, waterproof, crushproof, and backed by a lifetime guarantee. If they're good enough for the military to transport weapons, they're good enough for your personal possessions.
What's great about the smaller cases, is that they're perfect for hard drives, in ears, go pros, phones, passports, and anything else that you need to keep safe and dry while traveling. I personally have an obnoxious collection of peli's from over the years. I've taken multiple laps of the world and every trip has at least a couple of pelican cases with me.
You can get these in all sorts of places. Here is the link to the Pelican website, or if you wanna be one of the cool kids, you can hit us at [email protected] and we can give you a price as well. You're damn right we sell these bad boys.
Link here to Pelican
Price Point – $50-$400 USD
3. Roadies Supporting Roadies
2020 hasn't been all bad. This quarantine has sparked the side hustle in tons of roadies all over the world. Go onto Instagram and see what your local and international roadie friends are doing to try and stay alive until we get back to work.
Just to be clear, this isn't a plug. There is no affiliation with these companies, but here are a couple that have caught my eye:
Roadless Roadies – Tons of merch and donate options.
We Need Crew – Same deal, merch and donate options
The Roadie Cookbook – Recipes from roadies around the world. It looks like a physical copy is on its way in the future.
Conor Rayder – This guy is making covid laminate passes and donating some $$ to either NIVA or We Are Viable UK
Update in 2022:
Backline Care – Lots of great resources for Mental Health
The Roadie Clinic – Physical, Mental, and Emotional well-being for roadies
If you're struggling to find something to buy, the gesture can go a long way.
4. Manscaped/Toiletries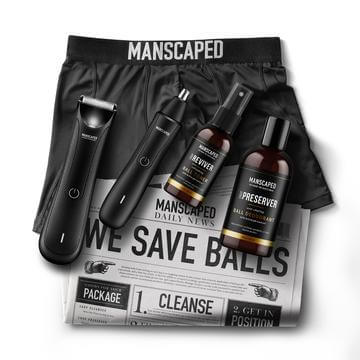 Now before you get all up in arms and blow up my DM's and email with a bunch of hate mail saying "Girls are Roadies too", I need you to know that I know that. I respect it, encourage it, and love it. Some of these products are even unisex. Well… Maybe not the ball deodorizer or the toner to be honest.
What's cool about this, in particular, is that the Lawnmower is not only skin safe (meant to not nick your privates) but it's entirely waterproof. So you can clean yourself up and clog drains in hotels and venues all around the world like the international sensation you are. Talk about cultured, am-i-right?
Right now they have a package deal, giving you a floor mat and a toiletry bag as well. Personally, I love a good bundle and save.
If this isn't up your alley/you don't wanna give someone a subtle note that you think they're too hairy and unkept, standard toiletries will do the trick.
Do everyone a favor though, no more travel-sized bottles. They're terrible for the environment and annoying to everyone. Get the reusable ones off amazon and fill them up when (if ever) you get to go home.
Link here: Manscaped
Price Point: $80-$120-ish USD
5. Bluetooth Headphones/Powermask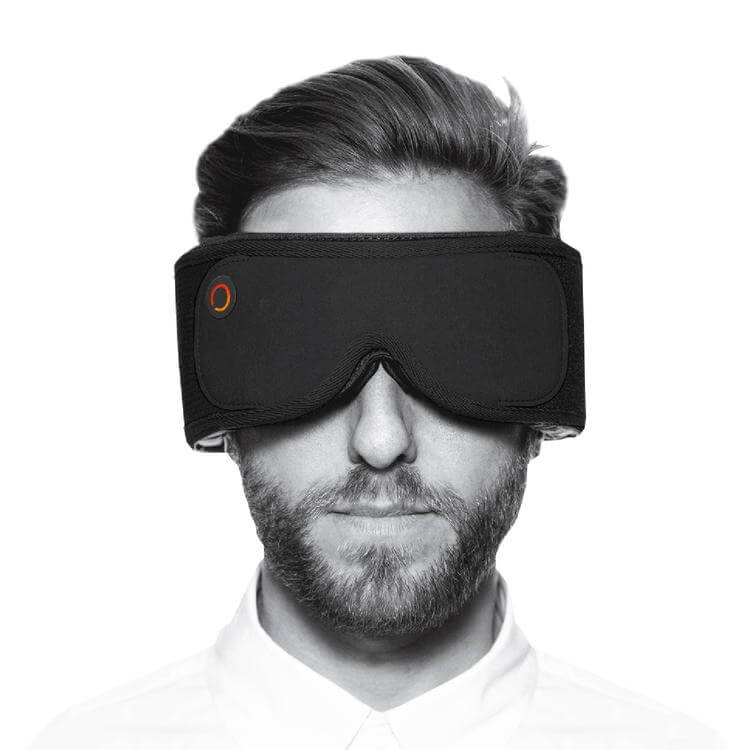 Look… when we get back to it, I don't wanna hear anyone talk on speakerphone either on the bus or backstage ever again. Let's normalize noise-canceling headphones that have a microphone for hands-free talking so we can all pace the parking lot while calling home more comfortably. Also, they make them small enough now that you can sleep with them in and watch (previously downloaded) shows on Netflix. Here's a link to some reasonably priced bad boys on Amazon.
There is also this cool mask/Bluetooth headphones that I've had my eyes on for a couple of years. It's called the Powermask by SilentMode. It's a memory foam blackout mask to help you find your zen in any environment. but also has flat, Bluetooth noise-cancelling headphones inside. To be honest, this would be perfect for red-eye flights and noisier busses.
Price Point for Earbuds – $50-ish USD
PowerMask – $150-ish USD
6. Neck Pillows
Speaking of red-eye flights, a good neck pillow could be your saving grace on tour. When I get on a flight, I put my sunglasses and hat on, hood up with a neck pillow surrounding me. Nothing says "leave me alone" like this look.
I didn't care much for neck pillows until a year or 2 ago. I found them annoying, uncomfortable, and to be frank, pretty disgusting. After the first use, they just kinda traveled loose, in the way, and attracting all sorts of dirt. Now they make them out of memory foam and often with a little travel bag. I roll it up and clip this to the outside of my backpack when not in use. It is no longer terribly annoying to cart it around and life-saving when the time comes.
Here's a link to neck pillows
Price point: $30 USD
7. Compression Socks
These aren't sexy. They're made for a more technical purpose, to increase blood flow, reduce leg fatigue, and shin splints. We're all out there doing 30k steps per day. Take care of your feet with some good shoes, proper insoles, and compression socks
Link for socks here
Price Point – $10-$15 USD/Pair
This one is a gift for the rest of the touring party. But, if snoring is a problem for you, then you're probably not getting enough of that really good, deep, REM sleep on the road.
Since being at home this year and sleeping consistently in a bed that's not moving, I've really noticed how my morale and general health can be affected by a string of good night's sleep.
There are plenty of variations these days. There are masks, nose filters, chin support, mouthguards, etc. This is likely something that a roadie needs but won't buy for themselves.
Summary
At the end of the day, all a roadie really needs is a something relatively soft to sleep on, some water, and small amounts of terribly prepared food. The list of items above can make the every day roadie's life a little bit more lush out on the road.
As always, if you have anything to add to the list, (or the roadie dictionary) hit me – [email protected] and remember (this year more than ever) that Christmas is about spending time with loved ones and being grateful for what we have.
About Author